The Record Office is CLOSED until further notice
Focusing on the health and wellbeing of our staff and customers remains our top priority. In line with national guidance and government recommendations we will close our Record Office from 4pm on Wednesday 4 November. The closure of our Record Office, along with other cultural and heritage attractions across the nation, will mean tougher times ahead for those working in the sector. We hope to continue to support researchers by responding to enquiries and providing copies of records where possible. Please make use of our online catalogues and resources. We will let you know when bookings are open again. We're all in this together and will make sure our approach reflects the latest government guidelines. Keep up to date by visiting www.gov.uk/coronavirus and follow our social media channels.
'Making Better Citizens'
31st July 2019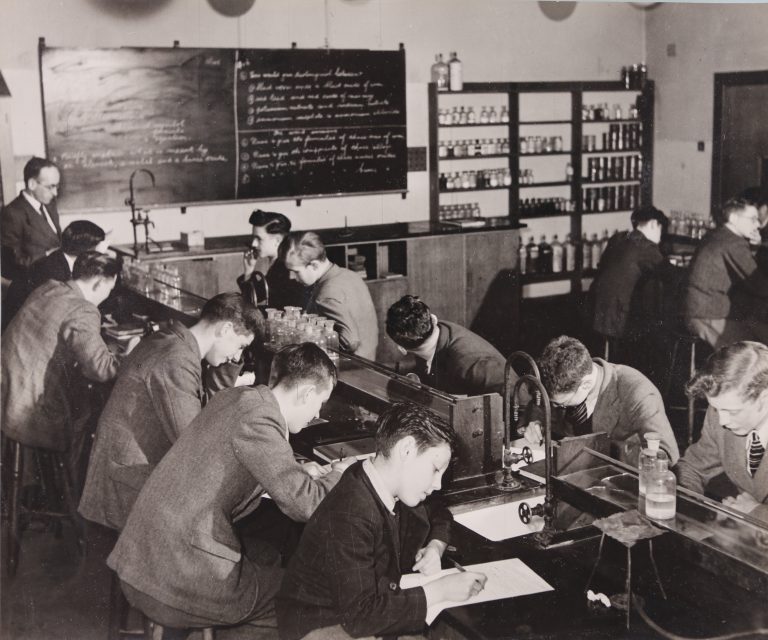 Our current exhibition is 'Making Better Citizens'. The 4th August 2019 marks exactly 75 years since the passing of one of the most significant acts relating to education in this country. The 1944 Education Act known as 'The Butler Act' was masterminded in the depths of World War Two by Richard Austen Butler, President of the Board of Education. This exhibition looks at schooling prior to the act, what the act created, its opponents and Leicestershire's own dynamic and innovative reaction known initially as 'The Leicestershire Experiment' which heralded the creation of 'Middle' or 'High' schools.
The exhibition is on display now until the end of Autumn.