Information on visiting The Record Office from 19th July 2021
We are looking forward to welcoming more people back to the Record Office. However the health & wellbeing of visitors and staff remain our key priority. We are therefore taking a more gradual approach to lifting our Covid safety measures. We continue to encourage the use of face coverings for visitors and staff. Visits are still by pre-booking only although unlimited items can now be ordered on demand again. Please see 'Book Your Visit' on our home page for revised booking procedures. Thank you for your patience whilst we implement our gradual reopening plan. UPDATE: The Record Office will be open on SATURDAY mornings 21 August, 4 September and 18 September. We will be CLOSED FOR STOCKTAKING from 25 September to 9 October (inclusive).
'Making Better Citizens'
31st July 2019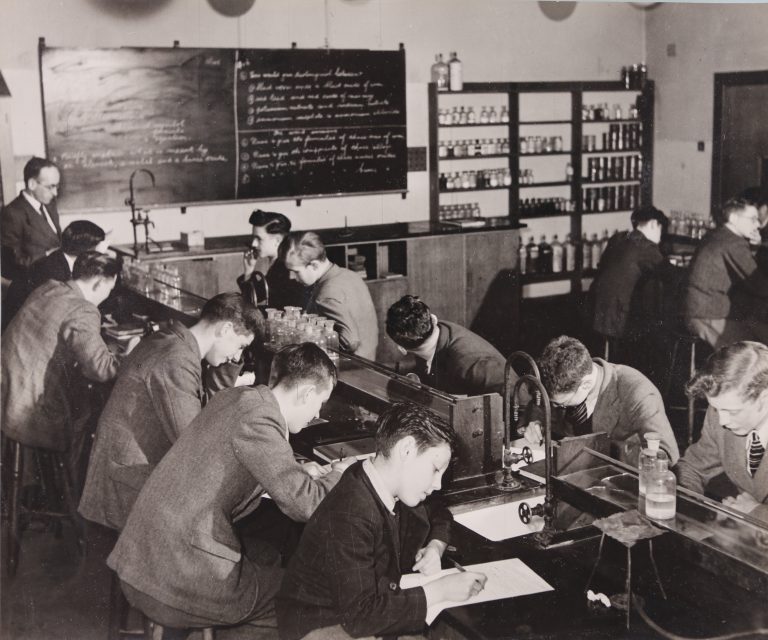 Our current exhibition is 'Making Better Citizens'. The 4th August 2019 marks exactly 75 years since the passing of one of the most significant acts relating to education in this country. The 1944 Education Act known as 'The Butler Act' was masterminded in the depths of World War Two by Richard Austen Butler, President of the Board of Education. This exhibition looks at schooling prior to the act, what the act created, its opponents and Leicestershire's own dynamic and innovative reaction known initially as 'The Leicestershire Experiment' which heralded the creation of 'Middle' or 'High' schools.
The exhibition is on display now until the end of Autumn.