The Record Office is CLOSED until further notice
Focusing on the health and wellbeing of our staff and customers remains our top priority. In line with national guidance and government recommendations we will close our Record Office from 4pm on Wednesday 4 November. The closure of our Record Office, along with other cultural and heritage attractions across the nation, will mean tougher times ahead for those working in the sector. We hope to continue to support researchers by responding to enquiries and providing copies of records where possible. Please make use of our online catalogues and resources. We will let you know when bookings are open again. We're all in this together and will make sure our approach reflects the latest government guidelines. Keep up to date by visiting www.gov.uk/coronavirus and follow our social media channels.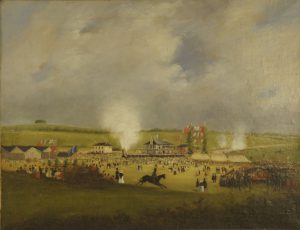 The Image Library of Leicestershire County Council contains a growing number of images from Record Office collections which are available to view and buy; including digitised glass negatives, lantern slides and railway photographs, as well as large collections from Leicestershire Museums Service. View more
New items are added regularly but these represent only a part of the images available within the Record Office collections. If you cannot find what you want on the Image Library please contact us to see if we can help.