Information on visiting The Record Office from 19th July 2021
We are looking forward to welcoming more people back to the Record Office. However the health & wellbeing of visitors and staff remain our key priority. We are therefore taking a more gradual approach to lifting our Covid safety measures. We continue to encourage the use of face coverings for visitors and staff. Visits are still by pre-booking only although unlimited items can now be ordered on demand again. Please see 'Book Your Visit' on our home page for revised booking procedures. Thank you for your patience whilst we implement our gradual reopening plan. UPDATE: The Record Office will be open on SATURDAY mornings 21 August, 4 September and 18 September. We will be CLOSED FOR STOCKTAKING from 25 September to 9 October (inclusive).
Conservation and Preservation
There have been bookbinder-conservators working in the county and city archives since the beginning of the service in 1947.
Currently there is one full time conservator covering the archival collection's conservation needs across Leicester, Leicestershire and Rutland. A volunteer also works about 9 hours per week cleaning and repackaging.
The conservation unit is capable of dealing with paper documents, parchment, seals, photographs, map/plans, tracings, bookbinding and packaging and display of archives.
Training:
Disaster plan implementation and training for staff.
Document handling training for staff and users.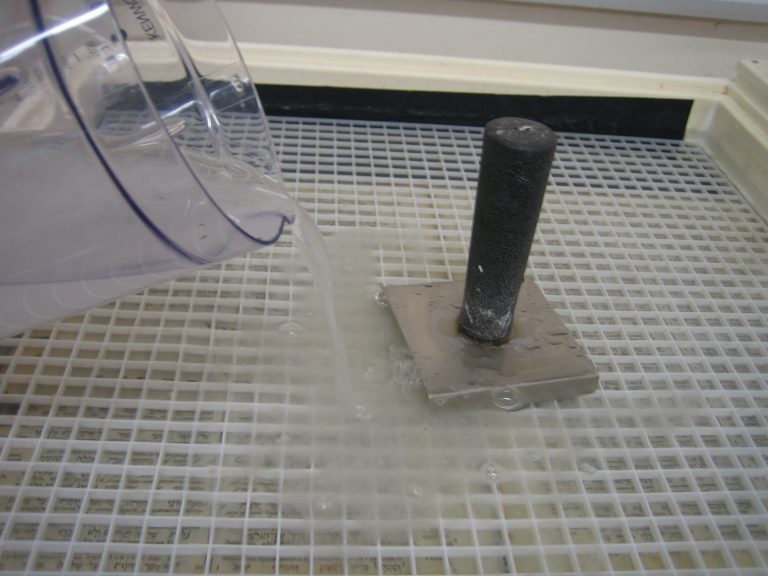 Conservation: physical treatment-intervention to stabilise archives
This includes cleaning of paper and parchment with a plastic eraser or smoke sponge or washing in water
Physical repair by infill of lost/damaged areas with paper, parchment, Japanese tissue or paper pulp [leafcasting] depending on the item being treated.
Use of archival quality materials to repair, support or rebind archives.
Binding of loose A4 sheets into a new book or re-backing damaged or loose spines of leather and buckram books, re-attaching loose board on books etc.
Large map and plan repairs on a vertical wall board 8x8ft
Condition assessment of items and of its potential future use will inform what treatments if any are carried out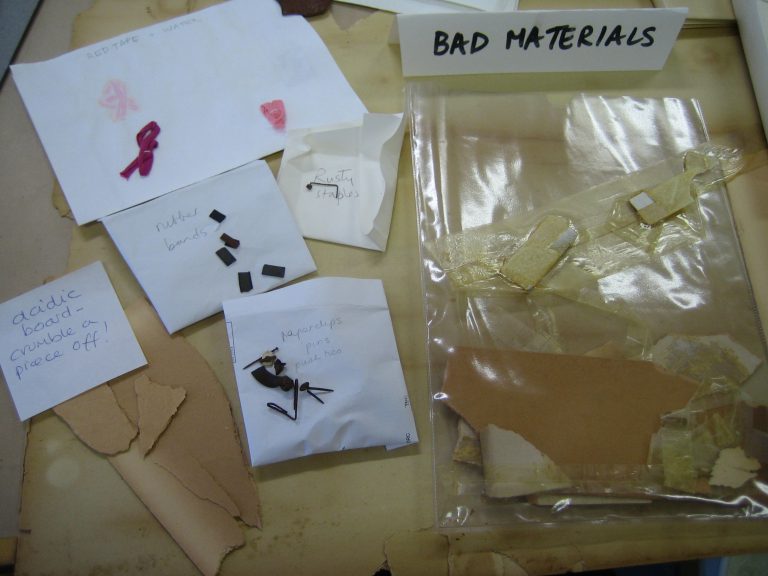 Preservation: passive treatments to stabilise and prolong archives by non interventive means
Cleaning mould, dust and dirt from incoming new archives.
Removing rusty pins, staples, paperclips, sellotape and red tying tape from documents
Repackaging in archival quality packaging
Removal of acidic mount board and 'inappropriate' packaging from incoming collections and encapsulating items in polyester or placing them into suitable archival folders or boxes
Use of unbleached tying tape
Making folders and boxes for books, documents ,seals and rolled maps
Monitoring the temperature and RH of our strongrooms to ensure it is cool and stable.
Preparing original or surrogate items for exhibition at ROLLR or elsewhere by making mounts, book cradles and support material.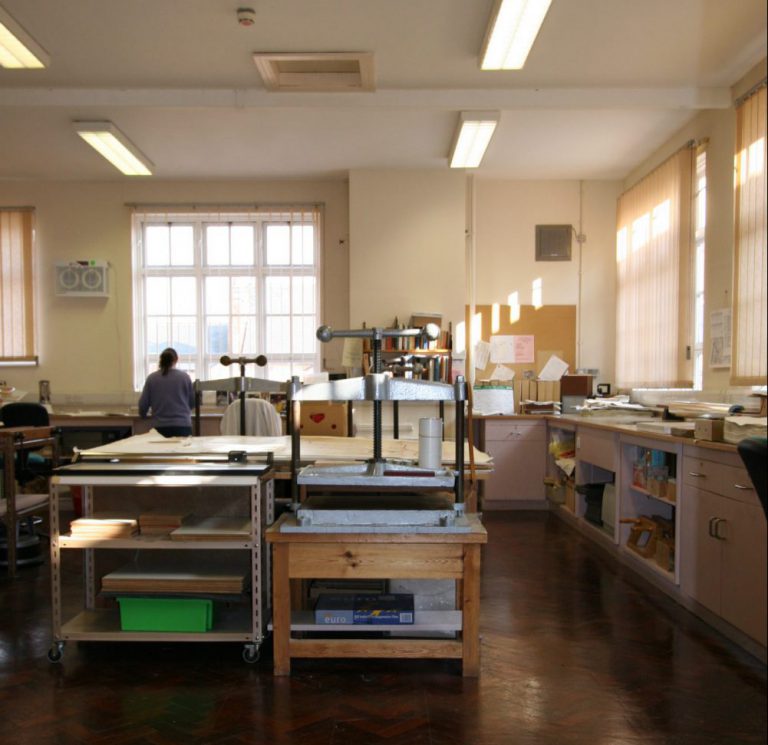 Outreach:
Advice can be given over the phone or in person at Wigston about cleaning, storage, handling and packaging and conservation of archives and family history materials.
Actual conservation or preservation treatments may follow such a meeting by mutual consent
Small amounts of A3, A4 and 5×7 postcard size polyester pockets can be purchased from Conservation on request after consultation with the conservator.
Work is also undertaken for local libraries, museums and community groups.
Help with conservation reports for external funding can also be undertaken.
The conservator's time for advice, guidance and outreach is charged at our standard rate of £175 per half day.