Information on visiting The Record Office from 19th July 2021
We are looking forward to welcoming more people back to the Record Office. However the health & wellbeing of visitors and staff remain our key priority. We are therefore taking a more gradual approach to lifting our Covid safety measures. We continue to encourage the use of face coverings for visitors and staff. Visits are still by pre-booking only although unlimited items can now be ordered on demand again. Please see 'Book Your Visit' on our home page for revised booking procedures. Thank you for your patience whilst we implement our gradual reopening plan. UPDATE: The Record Office will be open on SATURDAY mornings 21 August, 4 September and 18 September. We will be CLOSED FOR STOCKTAKING from 25 September to 9 October (inclusive).
The year 2018 marked the centenary of the Representation of the People Act. This act extended the franchise to women over 30 (with some conditions), many of whom voted for the first time in the general election of December 1918.
We felt it was an important milestone in the struggle for equality and that the contribution of many local people was overlooked in the national commemoration which tended to highlight well-known names. Leicestershire, Leicester and Rutland had many notable campaigners including, Nellie Taylor, Elizabeth Wilks and Elisabeth Frisby who deserve to be better known and who can serve as an inspiration to young people today
In May 2018 we were awarded a Young Roots grant from the Heritage Lottery Fund, East Midlands to work with Robert Smyth Academy in Market Harborough school on a project to
The project was led by archivist Jess Jenkins, who has undertaken extensive research into the local suffrage campaign and women's history.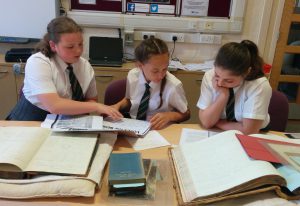 The project aimed to engage young people through use of original source material from the Record Office for Leicestershire, Leicester and Rutland and staff expertise in the subject matter. This was enhanced by visits to The Houses of Parliament and the Women's History Library in London.
The young people then used their knowledge and experiences to produce an exhibition and booklet together with a short film about making the project.
Read our project report here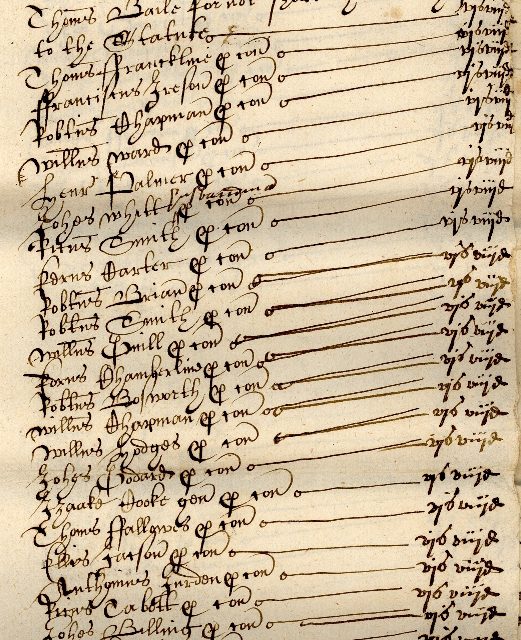 Manorial Documents Register
The Manorial Documents Register (MDR) is the official index to English and Welsh manorial records and gives brief descriptions of documents and where they are located, whether they be in public or private hands. Examples of manorial documents are court rolls, court books, surveys, maps, terriers and rentals. Most counties have already been put on-line, but there are still a few left to do, such as Leicestershire and Rutland so the National Archives has provided funding to complete the register.
Most counties have manorial documents dating from the 14th century to the 1920s, when the manorial system was abolished. You can search the database on The National Archives catalogue. Manorial documents are most useful to local historians interested in the history of their village, but can also be of aid to genealogists, as they often contain the names of the tenants of each manor. However, the survival of such records is not good and varies from county to county, with Leicestershire appearing to be a county with a smaller number of surviving records. Project archivist, Simon Neal, will be compiling the indexes for Leicestershire and Rutland and therefore searching for all the surviving records both here and in various other repositories and private hands.
The project will run until May 2019. If you have any questions about the project or our manorial holdings please contact us.