Information on visiting The Record Office from 19th July 2021
We are looking forward to welcoming more people back to the Record Office. However the health & wellbeing of visitors and staff remain our key priority. We are therefore taking a more gradual approach to lifting our Covid safety measures. We continue to encourage the use of face coverings for visitors and staff. Visits are still by pre-booking only although unlimited items can now be ordered on demand again. Please see 'Book Your Visit' on our home page for revised booking procedures. Thank you for your patience whilst we implement our gradual reopening plan. UPDATE: The Record Office will be open on SATURDAY mornings 21 August, 4 September and 18 September. We will be CLOSED FOR STOCKTAKING from 25 September to 9 October (inclusive).
The Record Office is very happy to assist groups with heritage projects and we have a wealth of resources and experience of funding applications and project delivery.
If you are planning a project please read our guidance here.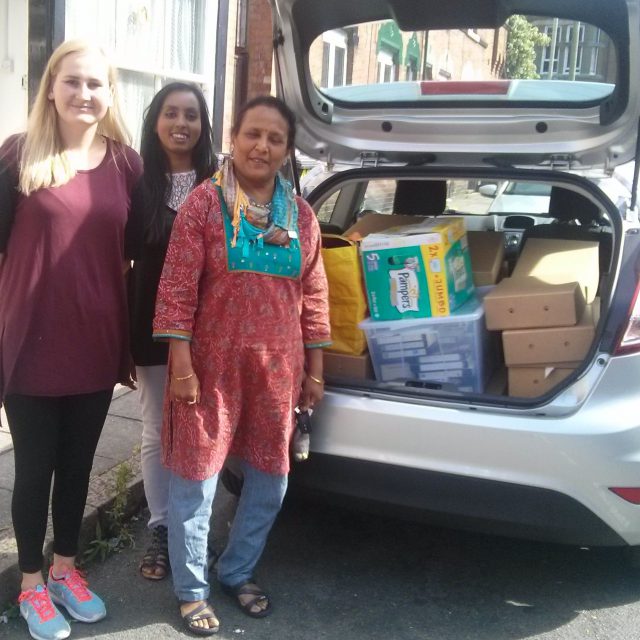 Recent Projects
Diwali Project
We were delighted to help with the commemoration of Leicester's Diwali celebrations which have grown to be the largest outside of India. This is a great achievement for the community members who put so much effort into making them a success, and we were very pleased to add new Diwali material to our holdings so future generations will understand the origins of Leicester's celebrations.
Abhilekh Project with the Centre for Indian Classical Dance
The word abhilekh means archive in the Sanskrit language. We have been working with CICD which received funding for their project to create a physical and virtual archive of their work. The Record Office has helped by providing training for volunteers and holding the physical archive.