New procedures and gradual easing of restrictions
30th July 2021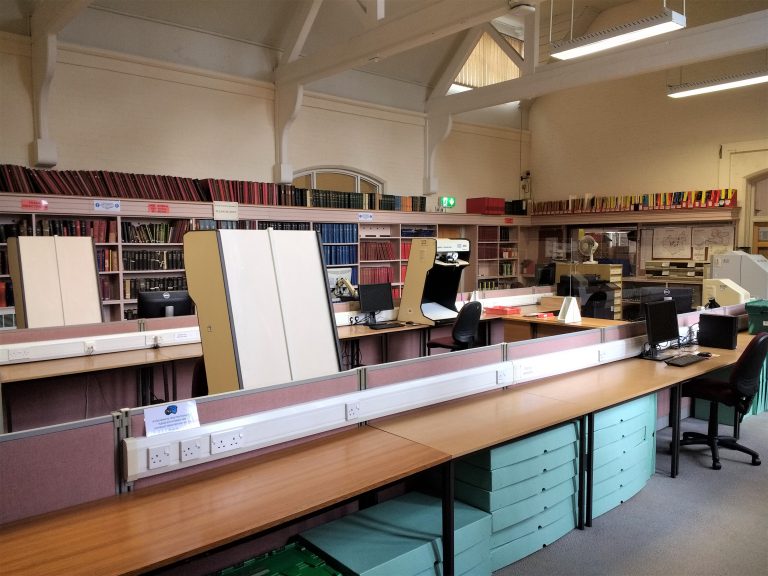 While we are pleased to be able to lift some of our Covid safety measures, the health and wellbeing of visitors and staff remain our key priority. Searchroom capacity is still limited and we continue to encourage social distancing and the wearing of face coverings.
The National Archives has indicated that the quarantining of documents is now not necessary. Pre-ordering of material and the completion of booking forms are no longer required. We have returned to production of items on demand (up to 3 at a time) with no limit on the number per day.
Visitors can once more browse catalogues, indexes and material on the open shelves, as well as complete request slips for items from the strongrooms. We encourage the use of hand sanitiser beforehand.
Our opening hours have increased and the following are now available for public use again:
Dedicated computer for viewing online catalogues
Microform scanner/copier
An additional microfilm reader